Short answer: Verified Showcases are created from completed VGen Commissions to most accurately represent your past commissions.

All media is synced directly with the Verified Media from the specific verified commission and the related commission service and verified client review are both automatically displayed.

What is Verified Media? →

Created from completed VGen commissions, Verified Showcases are meant to help potential clients get an exact view of past commissions you've completed for the exact service they're interested in.
How are Verified Showcases different from regular Showcases?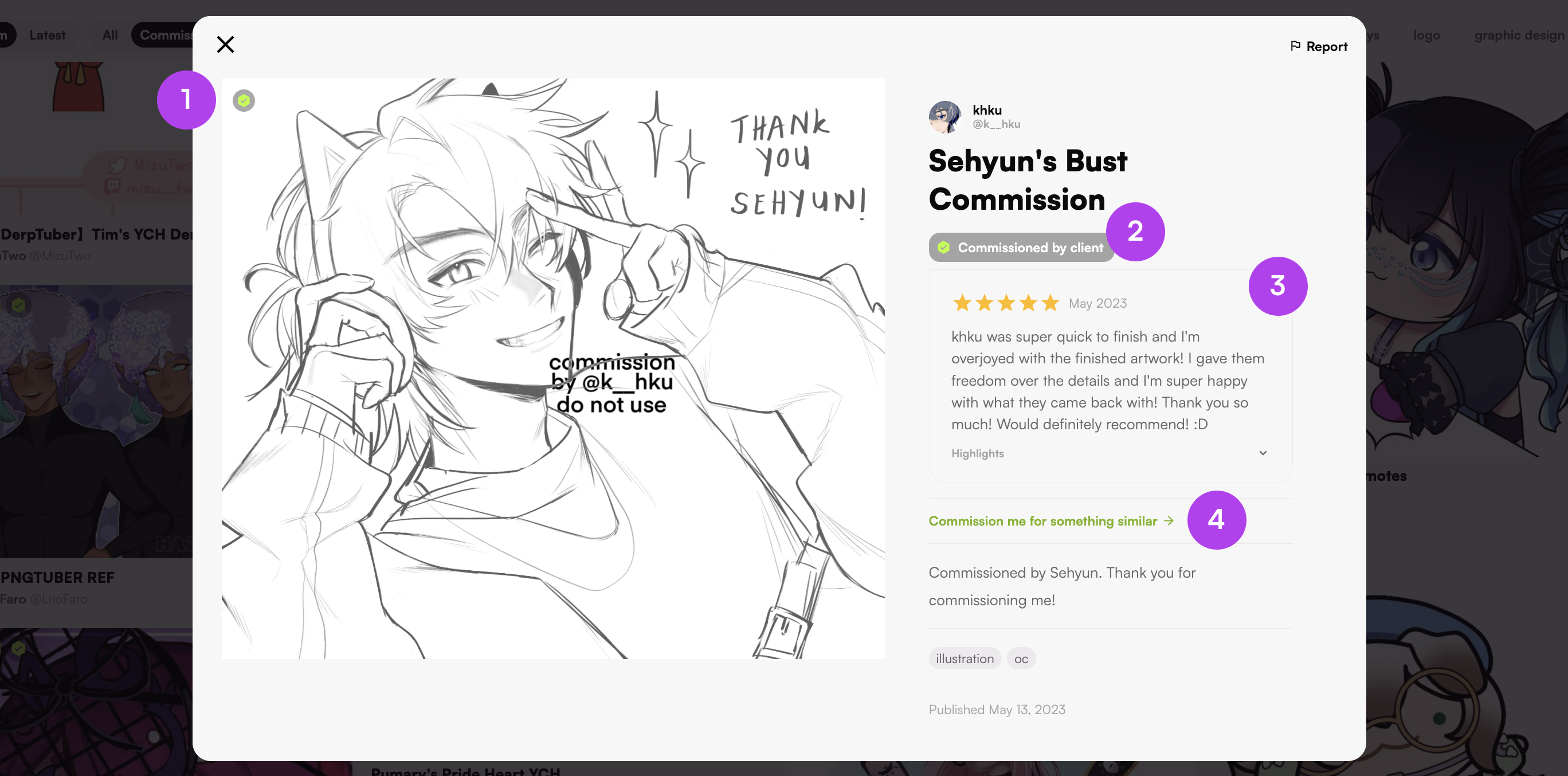 1. Verified Media only
Verified Showcases can only include Verified Media from a specific commission vs regular showcases can include any media.
2. Verified badge + display
Verified Showcases get a special Verified badge and also become discoverable in all "Commissions only" filters on VGen.co and your own portfolio.
3. Client review
When a client leaves a review for the VGen Commission linked to the Verified Showcase, it will be automatically displayed in the Verified Showcase vs regular showcases do not have verified reviews.
4. Auto-linked Commission Service
Verified Showcases are automatically linked to the Commission Service they're created from and cannot be edited vs regular showcases can optionally be linked to any Commission Service.
How to create a Verified Showcase?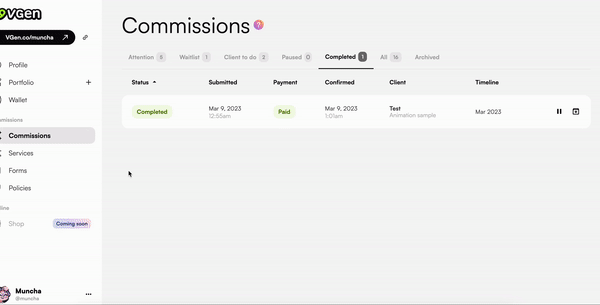 Go to a completed commission in your Artist Dashboard > Commissions tab
Make sure you've added Verified Media in the Final delivery tab
Click "Add to portfolio" or "Add verified portfolio showcase"
Customize the showcase as you see fit and save as draft or publish when ready
When can Verified Showcase be created?
At or anytime after Final Delivery.
My commission is "Complete" but I don't see the option to create Verified Showcase?
You'll need at least 1 piece of Verified Media in order to be eligible to create a Verified Showcase - this is because Verified Showcases can only contain the Verified Media from a specific commission.