We've built showcases to be flexible for all of your work - whether that's individual pieces, case studies, multiple pieces or process work within the same series, entire comics, and even written work.

Here are some ways to make the most of your portfolio and showcases!
Up to 1:1.9 covers
Portfolio covers can be between 16:9, up to 1:1.9, fit to width - perfect for showcasing full body models.
Stacked comic "pages"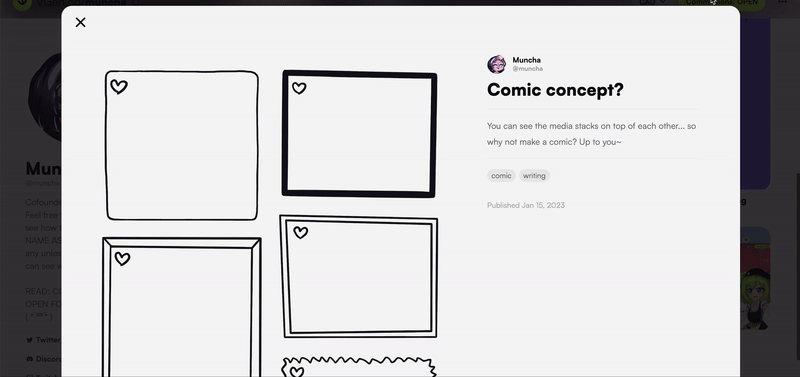 Showcase media are stacked on top of each other and scrolled vertically with a small margin in between each media.
This makes for a beautiful scroll experience for showcasing different pieces, as well as comic pages!
Written works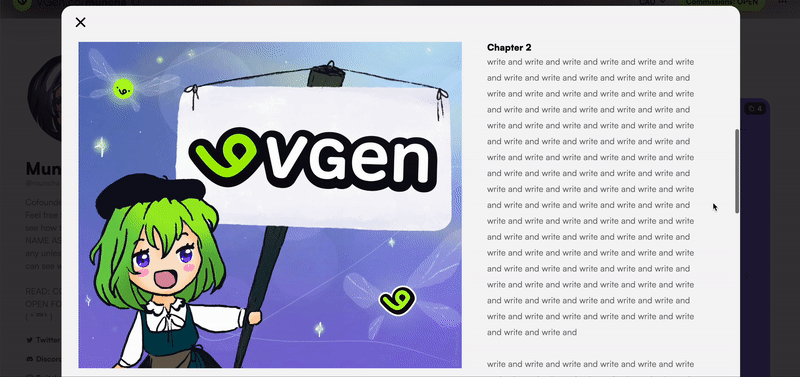 There's no word limit on description lengths so if you're an author for lore / fanfic / anything else, go ahead and attach a cover and write as much as you want!